<!?php if ($breadcrumb): print $breadcrumb; endif; ?>
Haslemere Clinic (Main)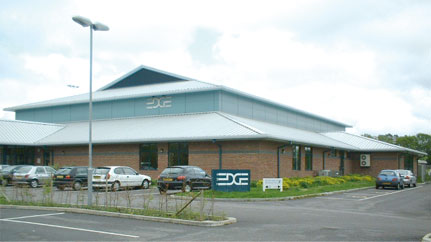 Contact
The Edge, Woolmer Hill,
Haslemere, Surrey GU27 1QB
Tel: 01428 642577
Fax: 01428 653365
Email: haslemere@healthflex.co.uk
Opening Times:
Mon, Tues & Thu: 8.30am - 8.30pm
Wed & Fri: 8.30am - 5.00pm
Sat: 9.00am - 1.00pm
Haslemere Clinic (Main)
This is our main clinic which is the hub of all Healthflex's activities.
We are located within The Edge which is a relatively new, modern, fully equipped sports centre. We have our own dedicated area to the rear of the building where we have five treatment rooms, a podiatry studio and a bright spacious reception where our team of receptionists are always on hand to deal with any enquiries you may have.
The Edge has copious amounts of free parking, full disabled ground floor access and patients may be dropped immediately outside the clinic entrance. Very important if you are having difficulty walking.
Through our involvement with DC Leisure and The Edge, we are able to introduce patients to the gym as part of their rehabilitation program. Initially patients will be accompanied by a member of our professional staff where they will be carefully guided through a personalised exercise program. In the latter stages we can arrange for you to have membership at a preferential rate in order to continue with your rehabilitation.
We are able to offer the full range of Healthflex services through this clinic. If you have any particular questions concerning these services then please do not hesitate to contact our reception.
Haslemere Clinic (Main)
Physiotherapy
Initial Consultation – £50.00
Standard Treatment Session – £40.00
Extended Treatment Session – £70.00
Initial Neurological Consultation – £70.00
Standard Neurological Treatment Session – £50.00
Extended Neurological Treatment Session – £70.00
Womens Health Initial - £60
Womens Health Standard - £40
Sports discount (Initial) – £45.00
Sports discount (Standard) – £36.00
Domicillary Visits
Initial – £75.00
Subsequent – £60.00
Neurological – £75.00
Chiropody
Initial Consultation – £32.00
Standard treatment – £30.00
15 minute appointment - £20.00
Podiatry
Initial consultation, including foot and gait analysis (up to 1 hour) – £80.00
(This appointment will also include the taking of impressions for custom made orthosis if indicated and requested by patient)
All-inclusive price;
Initial Assessment, Orthotic provision, fitting and any necessary follow up appoinments within 1 year – £375.00
(If you have paid £80 for your initial assessment this will be deducted from the £375)
Orthotic check appointment (30 minutes) – £42.00
Orthotic costs:
The all-inclusive package price above includes the cost of the orthotic.
Second pair of orthotics or replacement of orthotics (within 1 year of provision) - £180.00
Dietetics
Initial Consultation - £80
Follow Up Consultation - £40
Aromatherapy
1 Hour 15 mins – £45.00
¾ Hour – £30.00
Reflexology
(Initial Consultation) – £35.00
(Subsequent) – £35.00
Sports Therapy
Personal Training / Injury Rehabilitation – £42.00
Massage Therapy
Standard Treatment (30 mins) – £35.00
Extended Treatment (1 hour) - £50.00
Hypnotherapy & Neuro Linguistic programming
Initial & Subsequent Consultation – £80
Pilates Exercise Classes
(1 hour classes) – £10.00 per class per person
NB:Classes run in courses of variable lengths
1 to 1 session - £42 ( 1 hour)
1 to 1 session - £21 (1/2 hour)
Ultrasound Scanning
(Scan + Physiotherapy assessment) – £80.00